Useful Information

Fukuoka

Friendly people, fantastic seafood, ramen, Japan's biggest festival, and pristine nature.

Great food and even better company reign supreme in Fukuoka, the relaxed port town that is at the heart of life on Kyushu, Japan's third-largest island. The city is the fastest growing in Japan and has benefited throughout its history from its proximity to mainland Asia.

■ Don't Miss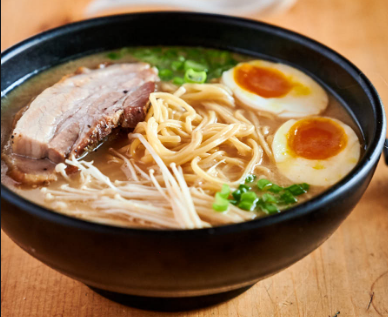 * Fukuoka City has some of Japan's best food and is the home of tonkotsu ramen
* Fukuoka hosts Dontaku, Japan's largest festival, and innumerable smaller festivals
* Fukuoka's compact size makes it a great place to enjoy both the sea and the mountains

■ How to Get There
Fukuoka is easily accessible from both Tokyo and Osaka via direct shinkansen or air. Fukuoka is well-connected by sea and air to South Korea and is a short flight from Taiwan and Shanghai.

From Tokyo, it is one hour and 45 minutes from Haneda Airport to Fukuoka Airport. The train journey from Tokyo Station to Hakata Station via the JR Tokaido-Sanyo Shinkansen Line is just under five hours.

Flights from Osaka's Itami Airport to Fukuoka Airport take one hour and 15 minutes. The shinkansen ride from Shin-Osaka to Hakata Station is around two hours and 20 minutes.

■ Delicious ramen and fish dishes
Fukuoka is renowned across Japan for its good and cheap food. A bowl of tonkotsu ramen here will set you back as little as 280 yen in some restaurants, while the city's street-side yatai stalls draw crowds from across Japan and Asia. If you're a fan of sushi and sashimi, then you must try saba (mackerel), a Fukuoka specialty.

■ Local Specialties

Amaou Strawberries

Amaou is a variety of strawberry famous in Japan for its rich, sweet flavor. The name combines the Japanese words for red, round, big and delicious. Amaou strawberries contain more vitamin C than oranges, and are also used to make liqueur, jam and sweets.

Yame Tea

The Yame region in Fukuoka has ideal conditions for cultivating green tea. Tea growers here have been producing superb green tea using techniques passed down for 600 years. You can also find products that boast health benefits and combine honey with matcha powdered tea.

Tonkotsu Ramen

One of the world's best-known varieties of ramen, tonkotsu ramen is distinguished by its cloudy pork bone broth, thick slices of pork, thin noodles and minimal toppings. In Fukuoka, the birthplace of tonkotsu, you'll find the dish everywhere—at specialty restaurants, late-night eateries, street vendors and even train stations.

Yakitori

Yakitori—typically skewers of juicy chicken, often interspersed with vegetables and grilled over an open flame—is a hugely popular dish in Fukuoka. There's even a festival in Kurume dedicated to yakitori every October. Pairs well with beer.

Kurume Textiles

Cool in summer and warm in winter, Kurume kasuri is a cotton textile that gets more comfy with wear. Made from resist-dyed indigo thread, the spectacular patterns and pictorial designs hand-woven into this fabric elevate it to an art form.

Hakata Dolls

The history of Hakata ningyo includes folkloric tales, archaeological artifacts and accounts of presentations at expos including the 1900 Paris World Fair. Today, these hand-painted clay dolls range from traditional characters like kimono-clad beautiful women to hulking sumo wrestlers and more.