Welcome
We are pleased to announce that The 6th International Conference on Electronics, Communications and Control Engineering (ICECC 2023) will be held at Fukuoka Institute of Technology, Fukuoka, Japan during March 24-26, 2023.

ICECC 2023 is to publish latest & high-quality research works on Electronics, Communications and Control Engineering in theoretical and practical aspects. Authors are solicited to contribute to the special issue by submitting articles that illustrate research results, projects, surveying works and industrial experiences that describe significant advances.

ICECC is an annual conference launched in the year of 2018. We had this conference successfully held at Avid College, Maldives in 2018, in Phuket, Thailand in 2019, online (due to COVID-19) from 2020 to 2022. It will provide a valuable opportunity for researchers, scholars and some scientists to exchange their ideas face to face together.

Important Notice

Due to the uncertainty of COVID-19 situation, online presentation / online attendance will be considered (with discounted registration fee) if physical presentation is not feasible at the time of the conference.

Conference Proceedings

Journal Publication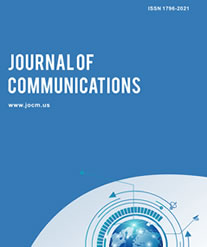 Journal of Communications
Website: http://www.jocm.us/
ISSN: 1796-2021 (Online); 2374-4367 (Print)
Abbreviated Title: J. Commun.
Editor-in-Chief: Prof. Maode Ma
DOI: 10.12720/jcm
Abstracting/Indexing: Scopus; DBLP; CrossRef, EBSCO, Google Scholar; CNKI, etc.
CiteScore: 1.9 (2021)

Keynote Speakers


Prof. Kai-Kit Wong
IEEE Fellow, IET Fellow
University College London
UK

Prof. Bo Ai
IEEE Fellow, IET Fellow
Beijing Jiaotong University, China

Prof. Xiaoqing Wen
IEEE Fellow
Kyushu Institute of Technology, Japan